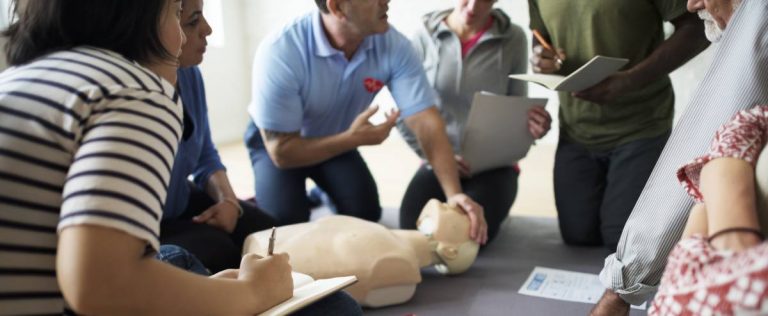 If you have a team of 10+ people who need to be first aid trained, A1 First Aid can come to your Auckland workplace to run an in-house first aid course for you.
Whether it's a shorter 2 hour CPR course, defibrillator training, First Aid for young children, a standard one day workplace or refresher first aid course, or our 2-day 6400 qualification (commonly required for BCITO), we have all the gear to set up and run the course from your venue.
All you'll need is:
– A minimum of 10 students, maximum of 15
– a good sized floor space for the practical assessments to take place in – think of 12 mannequins on the floor with space for people to work on them simultaneously!
– enough seats for your team to sit comfortably for the duration of the course
– a couple of tables
Many clients enjoy in-house courses for the convenience, and for the experience of their employees working together on the course. Read our testimonials below to hear from some of our clients about in-house courses.
Please contact us on 0800 10 22 33 or [email protected]
To book your in-house course, or to find out more please phone us on 0800 10 22 33 or request a callback using the form above.
Online Training
Watch this space for our online training modules